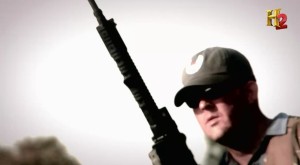 Welcome to J.L. Bourne's official website.
J.L. Bourne is a retired military officer and national best selling author of the horror series, DAY BY DAY ARMAGEDDON, and dystopian thriller, TOMORROW WAR.
With twenty two years of active military and intelligence community service behind him, J.L. brands a realistic and unique style of fiction.
J.L. lives on the Gulf Coast but is sometimes spotted toting a rifle and a knife in the rural hills of Arkansas where he grew up.