---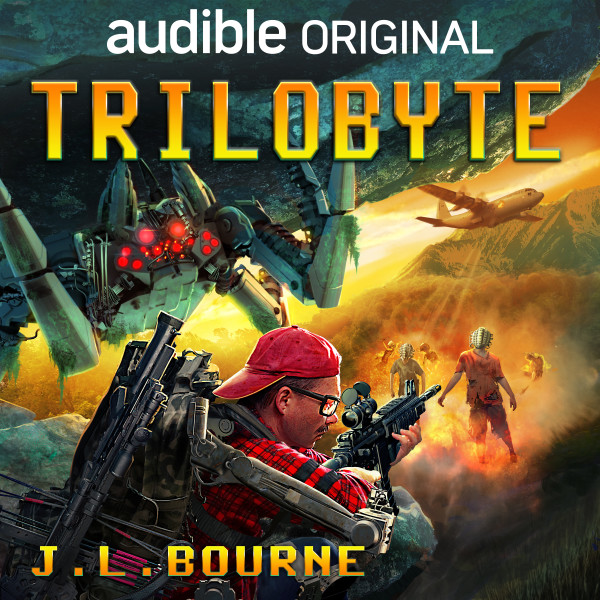 TRILOBYTE FAQ
Q: What is TRILOBYTE?
A: TRILOBYTE is the title for my latest work of fiction. It is not a sequel to DAY BY DAY ARMAGEDDON or TOMORROW WAR, but a new universe I have created that takes place in a dystopian future, just a few years from today. If you enjoyed the gritty realism and survival aspects of my other works, you'll want to pick this one up.
Q: Where can I purchase TRILOBYTE and when is it available?
A: You may purchase from Audible right here.
TRILOBYTE is an Audible exclusive for a period of six months from September 2019, meaning it will be available exclusively as an audio book only during the exclusivity period. The TRILOBYTE manuscript is now complete and is now in production with Audible. The audio book should release in September of 2019, but ultimately, the release date is up to the publisher.
Q: Why the heck did you do that to us? We don't want Audible as our only choice!
A: I believe in Audible and believe that audio books are becoming more and more relevant in our busy lives. Audible has always treated me fairly so it wasn't hard to make this decision. If it were not for Audible, TRILOBYTE would not have been possible.
Q: Will TRILOBYTE be available on Kindle, Nook and in physical format after the Audio book release?
A: Yes, after the six month Audible exclusivity period it will be available via ebook and print. If you don't have an e-reader, you can simply download an e-reader app on your smartphone or use whatever device you're using to read this web page right now to enjoy my catalogue of books.  It's easy.
Q: When does TRILOBYTE take place?
A: In a future nearer than you think.
Q: In what format is TRILOBYTE written?
A: First person journal format, just like DAY BY DAY ARMAGEDDON, BEYOND EXILE, GREY FOX, TOMORROW WAR, GHOST RUN, TOMORROW WAR and SERPENT ROAD.
Q: How can I get an autographed copy of your books? I'm a huge fan!
A: Thank you, I'm truly lucky to have you all as a reader. Unfortunately, I don't have the infrastructure or resources in place to make this happen right now. I plan to eventually get a P.O. box and give it out to my readers, but that's a late 2019 project. Every now and again, I pop into books stores and "stealth sign" my stuff. Keep an eye on my social media for details (buttons at top of page).
Q: Who are you?
A: I'm J.L. Bourne, retired military officer and national bestselling author.  More on me here.